Families, Faith and Covid
Date: 28th June 2022
Time: 20:00 - 20:45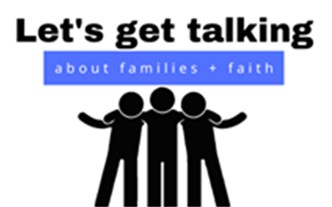 At this free online session intended for church leaders you'll be the first to hear the key findings from our new research with church leaders, Christian parents and children. There'll be lots of practical ideas, including small steps your church could take to engage with parents and children in this post-lockdown era, insights into how families can be better integrated into the life of your church, and how to equip families for faith at home. Do join us!
This is a joint project involving Evangelical Alliance, Liverpool Hope University, NICER, Parenting for Faith, Care for the Family, Share Jesus International and HOPE Together.
If you have any questions, please email Dr Sarah Holmes, Liverpool Hope University at youngfaith@hope.ac.uk.
An infographic has been produced to display the findings which can be downloaded here, register your place through Eventbrite here.
Category: Public Events