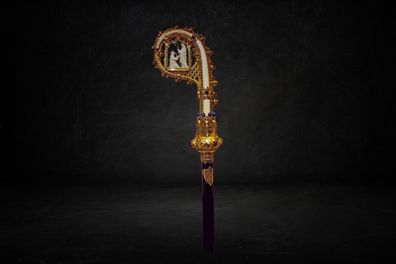 What does the Bishop of Peterborough do?
The Bishop of Peterborough leads the diocese in its work to bring all people to know Jesus. He is also a focus for unity in the diocese. As bishop he ordains new clergy each year and is responsible for appointing clergy to the diocese and caring for and supporting those who serve here. He takes services throughout the diocese, including confirmations. The bishop is assisted by his senior staff, called the Bishop's Management Group (BMG), which includes the suffragan bishop, the dean, the diocesan secretary, the two archdeacons, his chaplain, his PA, and the adviser for women's ministry. Along with 25 other bishops he is a member of the House of Lords. As a diocesan bishop he also holds national responsibilities.
Who is the Bishop of Peterborough?
The Rt Revd Donald Allister was installed as the 38th Bishop of Peterborough on 17th April 2010. He retired on 8 January. The currently Acting Bishop of Peterborough is The Rt Revd John Holbrook who is also the Bishop of Brixworth. More information can be found on his page.