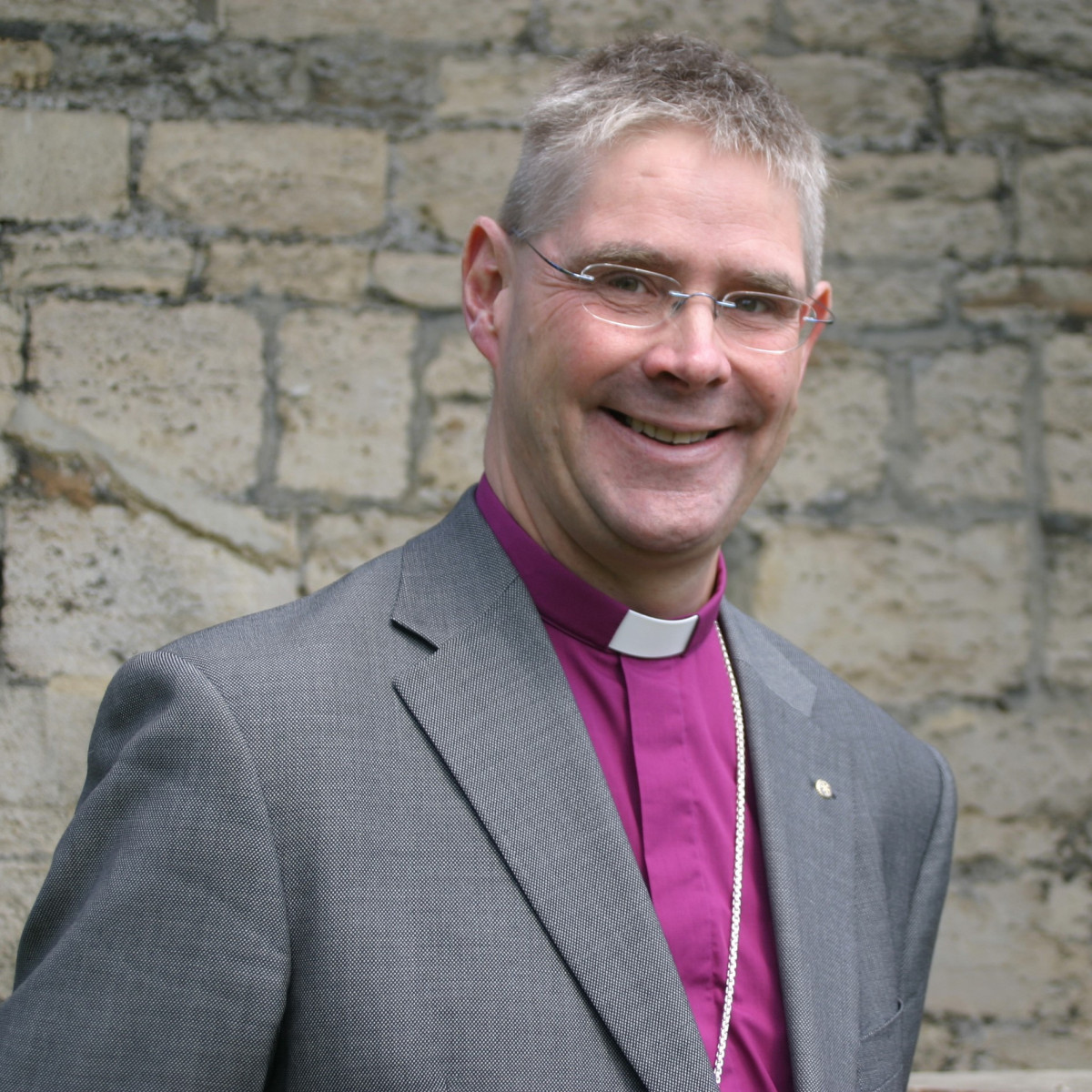 What does the Bishop of Brixworth do?
Bishop John is both the Acting Bishop of Peterborough and the Bishop of Brixworth. He leads confirmations and licenses priests who are moving within the diocese. He serves as sponsoring bishop, working with the Diocesan Director of Ordinands (DDO) on discerning people's call to ordained ministry. He works alongside our Clergy Training Officer in helping curates develop their ministry. He has oversight of retired clergy who have been given permission to officiate (PTO). He also cares for those working in chaplaincy roles, such as hospitals, prisons, schools or sports clubs. He is available for parish mission weekends.
Who is the Bishop of Brixworth?
The Rt Revd John Holbrook was installed as Bishop of Brixworth on 29 June 2011. He became Acting Bishop of Peterborough on 9 January 2023 following the retirement of Bishop Donald Allister.
Bishop John was born in 1962 and grew up in Bristol, where he was educated at Bristol Cathedral School. He went on to study Theology at St Peter's College Oxford, and then trained for ministry at Ridley Hall, Cambridge.
He served as curate at St Mary's Barnes in the Diocese of Southwark (1986–1989) and then as senior curate at St Mary's Bletchley in the Diocese of Oxford (1989–1993). Here, he was also curate in charge of North Bletchley Anglican-Baptist Local Ecumenical Partnership (LEP). He went on to become Vicar of Adderbury and Milton, and Rural Dean of the Banbury area (1993–2002).
Immediately prior to his appointment as Bishop of Brixworth, he was Rector of Wimborne Minster in the Diocese of Salisbury (2002–2011). In addition, he was Priest in Charge of small rural churches at Hinton Martel, Holt, Horton, Chalbury, Witchampton and the Crichels. He was Rural Dean of Wimborne Deanery and in 2015 was acting Bishop of Leicester during their interregnum.
He has a continuing interest in the partnership of British and overseas churches. As a student he spent nine months working alongside the Anglican Chaplain in Amman, Jordan, and has visited most countries in the region. Since then he has been involved in church-related projects in Sudan and Pakistan.
The Bishop has a particular concern for education. He serves on the Nominations Committee of the University of Northampton. He has been a governor of both primary and secondary schools, chairing the governing bodies establishing new primary schools at Hayfield Cross in Kettering and Monksmoor Park in Daventry.
He is committed to Christian unity and to building healthy inter-church relationships, recently taking on the responsibility for the Church of England's engagement with the Baptist Union. For some years he was involved in an Ashridge Business School project to develop a programme in work-place spirituality.
He represented the Diocese of Salisbury on the national Diocesan Missioners' Network, and contributed a chapter "On being mission-shaped civic church" in Mission-Shaped Parish (2006), co-edited by Tim Sledge and the now-bishop of Liverpool, Paul Bayes.
From July 2015 to April 2016 Bishop John served as the acting (Diocesan) Bishop of Leicester.
Since 2013 he has been the Bishop attached to the national "Life Events" team, encouraging better practice in ministry around baptisms, weddings and funerals. In 2018 he was appointed chair of the national charity ReSource which supports "little, local and ordinary churches" in their mission and ministry.
Bishop John counts sailing, swimming, football (he is a lifelong Bristol City fan) and current affairs in the Middle East amongst his interests. He is an avid reader of fiction, biography and history, as well as theology.
He is married to Elizabeth, a tax accountant, and they have two grown-up children.
Bishop John's contact details can be found here.