Welcome to the Christmas resources that you and your church are welcome to copy, adapt and make most relevant to your setting. All the resources are designed for building relationship with children and families, not just in church on Sunday (although some can be adapted for this setting too). Our hope is that they can be used to share the good news that Jesus, God's son, has come to live with us, in our communities. The Growing Faith Adventure lens encourages us to go to the place where children and families are, and build around their contexts. So, you may want to do the Nativity Puppet Show in school, or the local pre-school or toddler group. You may want to set up a Nativity Trail around the community and in the local library. You may want to encourage your grandparents to share the Advent resources with their grandchildren. you may want to make a day when grandparents can come with their grandchildren to enjoy the Crisp-tingle in the village hall. Be creative and enjoy meeting even just a few children, building relationships that last beyond Christmas. Why not use our Adopt and Family idea that just speaks of going for a walk with a family and sharing a hot chocoate before Christmas, and make a date there and then, to meet them after Christmas for another walk? We would love to hear how you get on. Do get in touch with Charlotte if you want any further charlotte.nobbs@peterborough-diocese.org.uk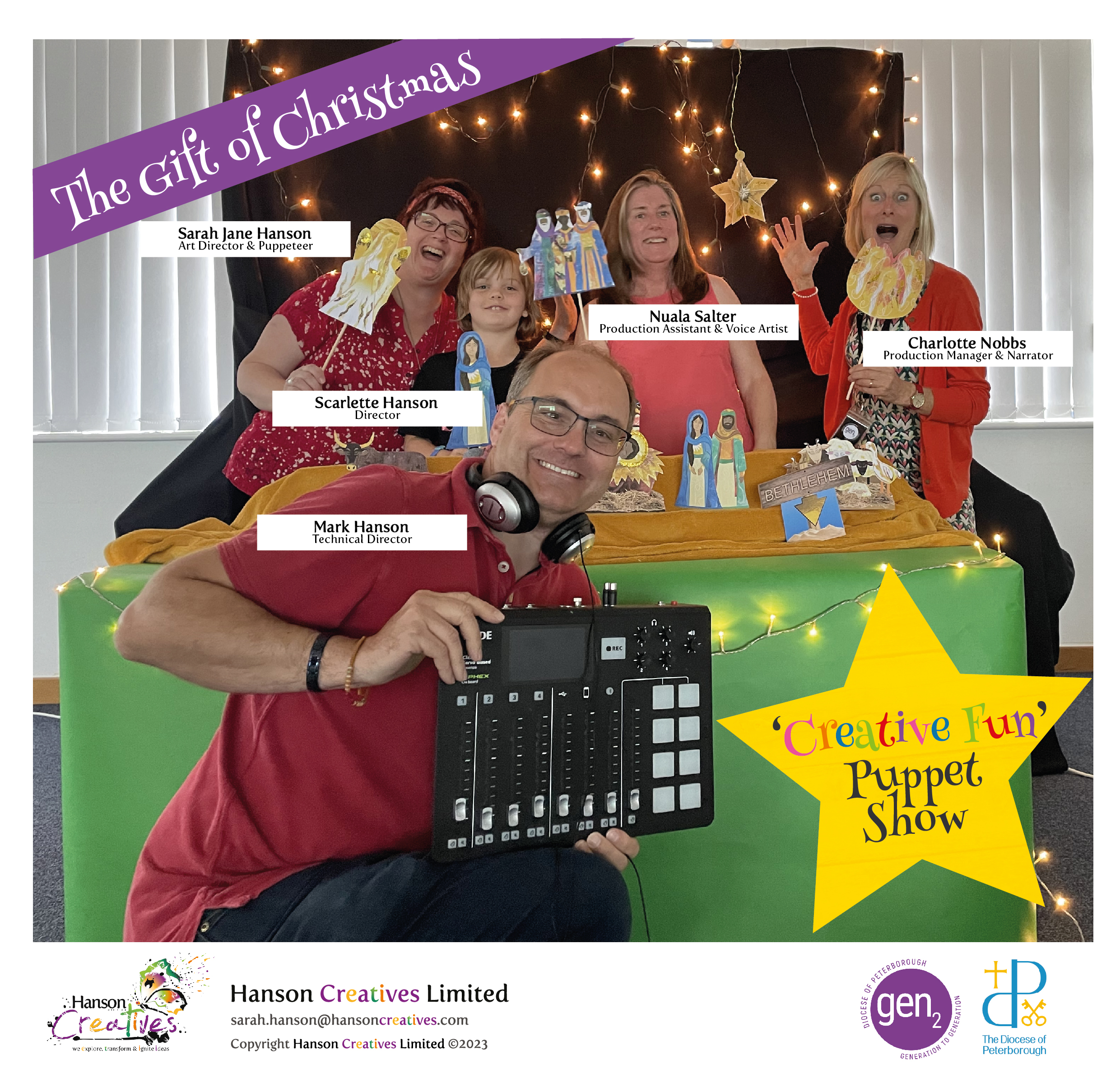 The Nativity Puppet Show is a great resource for telling the Nativity story in an interactive, memorable and pictoral way. The resource includes free downloadable puppets that you can use for any Nativity story-telling (they do not need to be used as puppets). There are films to show you how to assemble the puppets.
The puppet theatre is something everyone will be able to assemble (a table covered with a green cloth, some books covered with a gold cloth, and a screen or something to throw a black cloth over for a backdrop – all cloths are liturgical colours, so you may be able to borrow them from the altar dressing.)
The puppet script takes about 20 minutes to perform, so you may like to edit this one to shorten it. A team of 3 people is needed to perfomr the show: A Narrator, Voice and Puppeteer.
Our hope is that the story can be shown in our communities where our children and families are. So why not offer to take it into school for the Reception and Key Stage 1 classes, or in your toddler groups or local preschools, or library in one of the rhyme time sessions, or part of your Christmas Tree festival?
Our dream is that every child in our community would be well versed and love the Nativity story. So there is a set of mini puppets that children can take home to perform their show to grandparents/parents/their pre-school/class etc, along with an A4 prompt card to remind them of the story. Enjoy the adventure.
All the resources are available here on the Nativity Puppet Show page
A green Christmas - make your christmas environmentally friendly with these ideas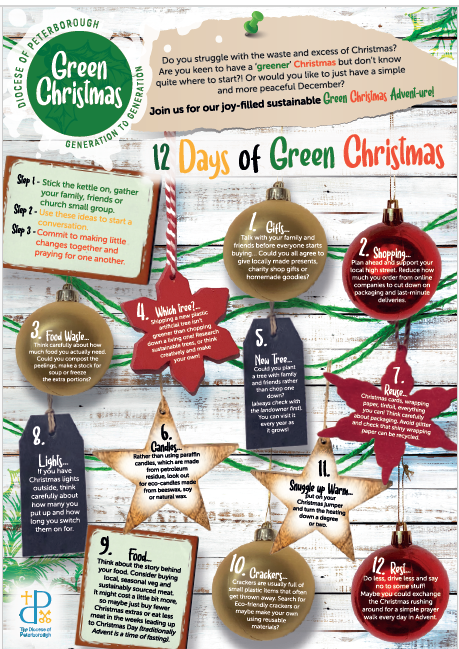 Here are some Christmas activity ideas to download and use in church, home and school:
6 Toddler Christmas Sessions from Care for the Family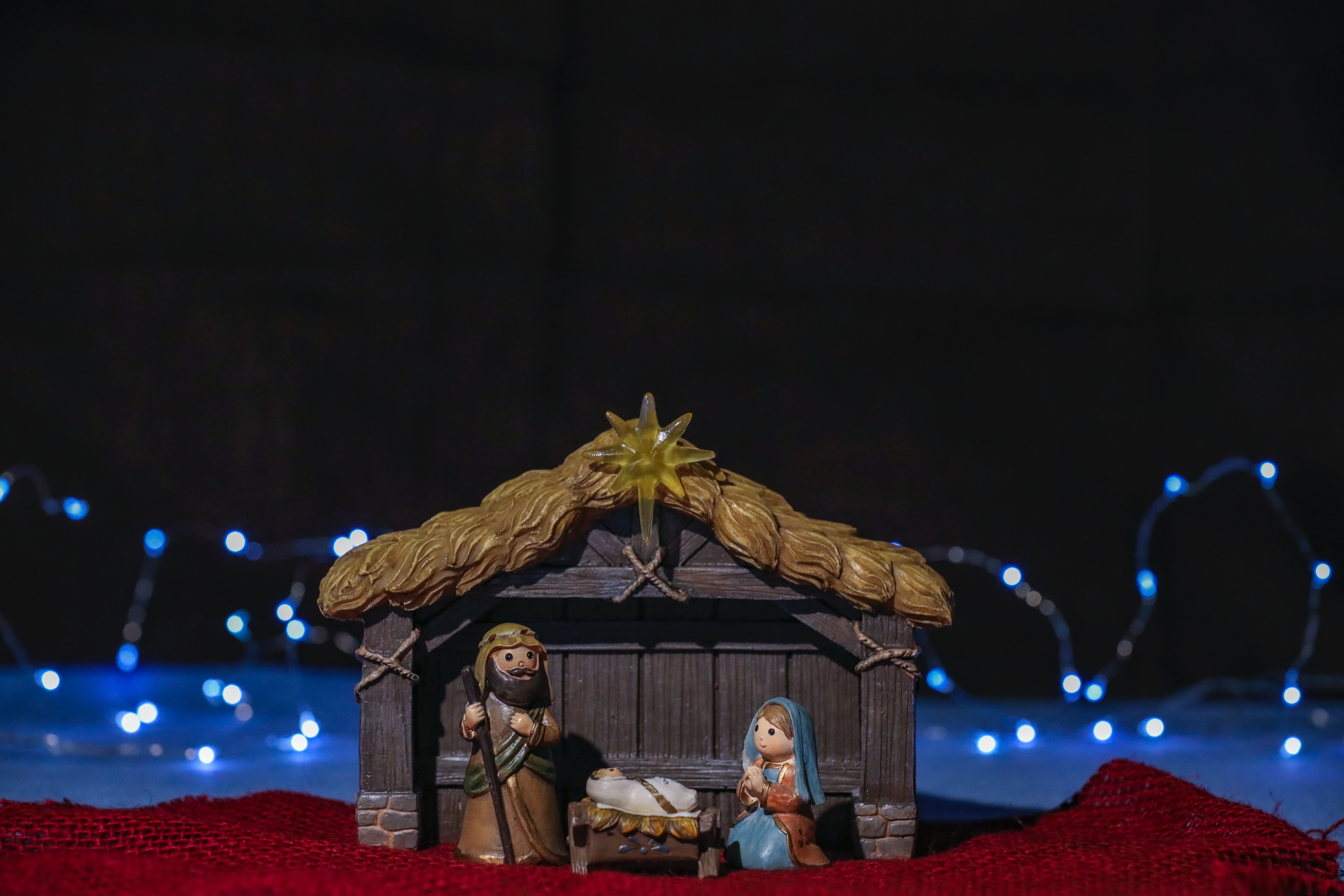 Candy Cane Olympics and Talk idea
Christmas Chat Mat in the Classroom and Christmas Chat Mat resource
Christmas story and activities for preschool and KS1 and Christmas songs
Nativity scenes made from sweets and lolly sticks
School Railings Advent Calendar
Travelling Crib with Rota